Movers and Packers in Ras al Khaimah
Welcome to the leading movers and packers in Ras Al Khaimah. We are doing house, villa and office shifting and packing all over the UAE. With years of experience, our company is providing relocation of all kinds of household items like furniture, appliances, kitchen items moving services.
Ras Al Khaimah is a historic & beautiful place in the UAE. It is also famous for having golden deserts and beautiful beaches which are a sure source of joy to view and try new things. Just like in other cities, there are also a lot of services that are being offered in this place and one of those is the moving and packing services in Ras Al Khaimah.
In Ras al Khaimah, people mostly have big houses, apartments, and villas. There are also a lot of companies here and offices are also big that's why if you are thinking to relocate within Ras Al Khaimah then Unique movers and packers in Ras al Khaimah can help you a lot. Our shifting services can take the stress of relocation away from you and can make this process very easy for you.
About Unique Movers in Ras al Khaimah
Unique Movers is the name of the most professional moving services provider all across the UAE. We offer commercial and residential relocation services which are mentioned below.
House Moving
Villa Moving
Apartment Moving
Studio Moving
Office Moving
Store or Warehouse Moving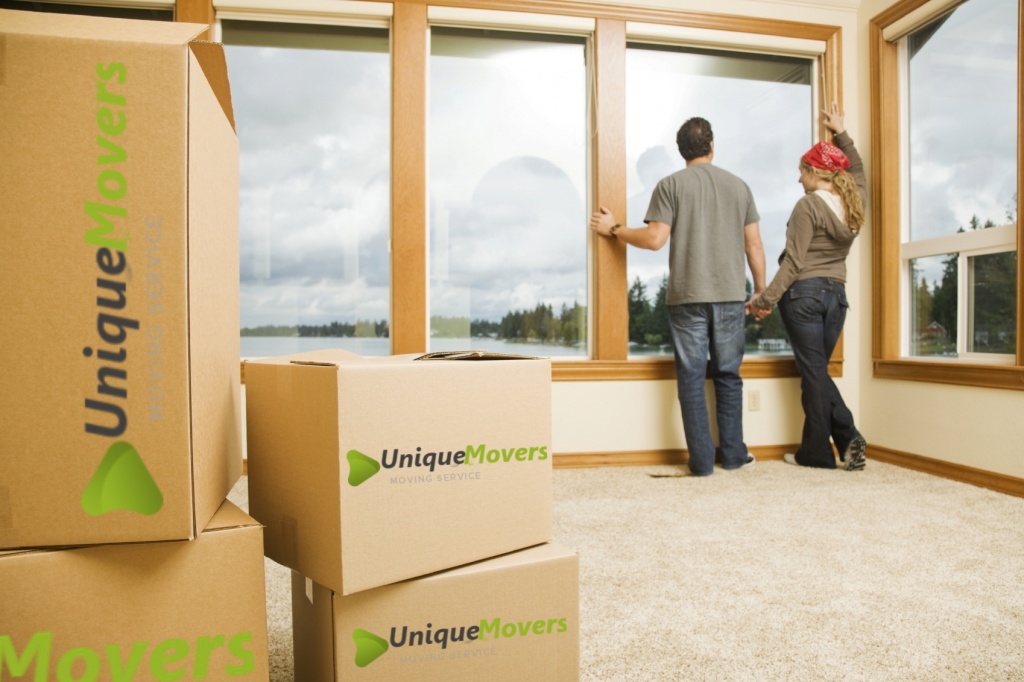 House Furniture Movers in Ras Al Khaimah
If you are in search of an affordable moving company to shift your house furniture within/outside of Ras Al Khaimah then our company can be your perfect choice. With years of experience in this field, we are one of the best movers and packers in Ras Al Khaimah. You spend a lot while shopping for your house furniture and you definitely want to relocate that without any damage. Our expert carpenters can aptly handle all your worries when it comes to dismantling, packing and fixing your furniture items. They are trained & experts in this field so they save your time and money as well.
When you hire us, you just need to relax in your new home because the best home moving company in Ras Al Khaimah will do all the work for you. We assure you that all of your belongings will be safe while shifting them to the new place.
Our packing team uses the right tools and materials while packing your furniture. We also provide moving trucks which you can use to transport heavy furniture items to any part of the UAE. At Unique movers, our professional furniture carpenters are experts in all kinds of furniture dismantling and fixing. They can work with any type of furniture like Ikea, Royal, Luxury, and Locally-made along with home appliances.
Movers and Packers Services
Moving companies in Ras Al Khaimah will help you when you relocate your furniture in a very convenient and fast way. Our company does packing of all of your furniture items to ensure their safety while transporting them. We also have closed body trucks to further protect your valuables. Our well–trained staff will dismantle, pack, relocate and fixes your households at your new place.
Hiring Unique movers and packers is a good choice if you want to shift within Ras Al Khaimah. having said that, We have the right team and network to relocate you to/from any part of the UAE.
Our professionals make sure that all of your furniture items and appliances are well–packed before loading them into the moving truck. Furthermore, our laborers also unload it once it reaches your new location. Finally, they unpack all of your stuff like removing from boxes, carton rolls, and bubble wraps.
After unpacking, our team will also reassemble the furniture that they dismantle before. All your moving processes are handled & supervised by the professional movers and packers in Ras Al Khaimah.
Villa Furniture Moving
Moving furniture from your villa can be super easy if you hire a relocation service provider in Ras Al Khaimah. Unique movers and packers can also help you with your villa moving from Ras al Khaimah to Dubai.
Villas mostly have a lot of furniture items because they have 3 or more bedrooms. If you plan to relocate your furniture on your own then it will be really time-consuming. Furthermore, you can not safely shift large furniture products by yourself as they need to be disassembled to manage them easily. Moreover, you can damage your valuable in this effort.
You can rely on us as we've been working as professional movers for the last many years. Also, we know how to manage all of your furniture and how to move all of them briskly and safely. With a large experienced team, we can move any number of rooms of the villa within one working day. You don't have to worry about the time and the quality of our services as we charge after completing your job as per your satisfaction. We will give you a guarantee of the safety of your items.
We carefully pack all of your stuff and protect it from any kind of damage and scratch while loading/unloading and transportation.
Office Furniture Movers
The offices have a lot of furniture and it would be really a big problem if you need to move your furniture to another location. Due to this hassle, some employers prefer to just sell their furniture at a cheap price instead of shifting them to their next office. No need to sell your furniture at a cheap price when you can just hire cheap movers and packers in Ras Al Khaimah. We are here to help you regarding your office relocation. Our dedicated team members can easily shift any type/size of office furniture items.
They are educated workers who know how to manage office data and furniture items. Once we start the work you don't have to worry about your office files and computers.
As the best movers in Ras Al Khaimah, we assure the quality of our shifting service. Our team members will collect your files and they will use their markup to identify each file and item. Expert carpenters of our company will dismantle your furniture like meeting room, computer work stations, file cabinets, cupboards, etc.
Moreover, our technical team will unplug the computers, printers, cameras, and servers. Don't worry our team can fix all of these items in your new office. They will fix all items as it was in the old office.
They make it obvious that all of your data files and documents will be safely transported. They also make sure that there will be no documents merging, no files merging, and no missing items.
What to expect from Unique movers?
Hiring our movers and packers in Ras Al Khaimah is a good decision if you want to save your time & money. We also take the stress of shifting away from you and make this process a fun event for you.
Unique movers will shift your items from one place to another securely. You can expect from our moving team that they will dismantle your furniture, pack each and every item, move them to your new location, and fix furniture and appliances.
Our movers will unpack your furniture and kitchen appliances and they will fix them properly. Make sure that by default movers do not unpack the boxes and set up the unboxed items in your house. Unique movers have this unique service that they pack, shift, unpack and fix each & everything you want to move.
Movers will fix all of your furniture like bedroom, living room, and kids' room along with appliances like refrigerator, AC, washing machine, cooking range and dishwasher, etc. Unique movers in Ras Al Khaimah finish their job in time.
Best movers and packers in Ras Al Khaimah
Hiring movers, you should highly prioritize the safety of your furniture items. You should also consider the money that you will spend when hiring so you need to look for a moving company that offers cheap movers and packers in Ras Al Khaimah. Here we are the best movers and packers and our services are reliable and affordable.
Why Unique Mover is the best moving company in Ras Al Khaimah?
Unique Mover is a registered moving company and all of the workers in this company has valid visa and training. Our big-size closed trucks can shift your items in one trip. Our company uses the best quality packing materials to ensure the safety of your items. We pack each item with bubble roll, stretch roll, and fabric blankets.