Unique Movers Abu Dhabi
Full-Service
Moving Company
Unique Movers and Packers in Abu Dhabi offer moving, storage and relocation services at the cheapest price in Abu Dhabi. We are spontaneously operating from Abu Dhabi, Dubai, Al ain, Ajman, Ras Al-Khaimah and the other Emirates of UAE. Unique Movers retains the position of one of the best movers and packers in Abu Dhabi. We are providing worldwide relocation services across Africa, Asia, Central America, Europe, Middle East, North America, Oceania, South America and The Caribbean. Our highly skilled team is exclusively reserved for consultations, plans and executions that help us provide a comprehensive package of highly personalized moving, storage and relocation services from and to any part of the globe. We provide one of the finest house furniture moving services in Abu Dhabi.
House Packers and movers in Abu Dhabi
We're a team of Movers and Packers in Abu Dhabi working very hard to assist our customers with high-quality relocation services. Established in 2012, we are a fully licensed moving company offering complete & cheapest relocation services in all areas of Abu Dhabi like Musaffah, MBZ City, Al Mushrif, Al Reem Island, Al Khalidiya, Yas Island, Al Shamkhah, etc.
As a well-operated moving company, we are well aware of the concerns and hassles that come during your house relocation. Unique Movers and Packers in Abu Dhabi are here working around the clock to assist you with all of your home removal needs from Abu Dhabi to any emirate of UAE. Whether you have used our services before or this is your first time we will execute your move with intense care and professionalism. We also take every precautionary measure to keep your valuable safe during the shifting of your house or office. Furthermore, our team keeps coordinating with you throughout the relocation process in order to keep you satisfied.
Cheap Movers and Packers in Abu Dhabi With professional services
We understand the pain of moving and it costs a lot while find a nice home to move in. That's why our main goal is to provide cheap moving services so you can spend more on other objects to decorate your new home. We use the latest and safest packing material to pack & move your fragile items. This is the reason you can count on us with your most delicate items whether it's a brand new piano or a generation passed antique piece of furniture. We promise to keep your heritage and close-to-heart belongings safe while moving your house.
Our trained relocation team gives the most solid and practical moving services in Abu Dhabi to enable you to migrate without stress. Apart from removal services in Abu Dhabi, we're also providing modern packing techniques, furniture installation, and storage services in Abu Dhabi.
Best Movers in Abu Dhabi
Finding movers in Abu Dhabi is not a tough task to accomplish. You simply visit dubizzle and you can see hundreds of movers and packers over there but In recent years we can bet you'll find our moving services unique like our company name. If you are moving home or office, we have years of experience in office moving and house moving as well. We offer a full scope of Movers in Abu Dhabi services with excellent supervision to suit everyone's needs, from families to businesses and companies across the UAE.
Expert Movers and Packers in Abu Dhabi
Unique Movers and Packers in Abu Dhabi are fully experts in making the moving procedure hassle-free for you. Our professional and legally clean moves fortify your assets from the sternest of customs procedures. Our value-added moving, storage and relocation services can personally assist you in taking on the initial hiccups of being on foreign soil right from settling down to knowing the neighborhood in and out. We are the proud first-ever packers and movers company in the emirate of Abu Dhabi, which has used the latest technology, updated equipment, and modern methods in providing moving services to our clients. Unique movers also use tools that are iso (the international organization for standardization) certified. Hence we do perfect packing of products for home relocation, office relocation, furniture installation, furniture reconfiguration, international relocation, and local relocation services.
best Furniture Movers and Packers in Abu Dhabi
We have gained the titles as best movers in Abu Dhabi, #1 international movers in UAE, cheapest furniture movers in Abu Dhabi, etc. Unique movers have their own vehicles with skilled personnel to easily handle different kinds of relocations. Be it a local moving service, storage services, furniture shifting services, mobile shelving relocation, handyman service, cargo loading/offloading or transport, we provide the best price allotting our team based on the consumer requirement. Furniture moving is not easy like if you have to move a pizza or basket of popcorn to your friends but furniture moving is a painful and hard task to do. One thing that comes to your mind is furniture damage during moving. Hire Unique Movers and be rest assured about your goods. Our professional furniture movers and packers in Abu Dhabi put their effort to keep things safe and secure while moving.
Why only Unique Movers in Abu Dhabi?
We are the best movers and packers because we have vast experience in moving households across the UAE.
Some of the core characteristics of our company are as follows;
Experience in Moving and Packing
Your search for a professional moving company ends at Unique Packers and Movers in Abu Dhabi. With years of experience in the moving industry, Unique Movers can assist you in making a smooth relocation. We care about your valuables, and our friendly team will take the stress out of your move. Unique Movers offers good quality services at a very affordable price that suits your budget.
Our specialized field is moving your furniture from your house, office, flat or villa to any part of the U.A.E. We provide Professional Manual Carpentry Services. We also SELL EMPTY BOXES (available in different sizes), carton roll, bubble roll, film roll, masking tape, and packaging tape.
Professional Movers and Packers Abu Dhabi
With years of experience, Unique Movers in Abu Dhabi has become a renowned brand among the moving companies of the UAE. Our repeat business rate of over 70% strongly affirms our customers' satisfaction and our dedication. Our clients span a wide spectrum and consist of people relocating a high-end studio apartment to a luxury villa, from a single department in a bank to a complete government institute. We work for all major furniture brands for furniture assembly and installation. Furthermore, our storage facilities are the second home for many apartment dwellers and villa owners who need extra storage.
Unique Movers boast itself on its best standards and value for cash, so why not call us today. Let us know how we can assist you? or get a Free Moving Quote.
Villa Movers in Abu Dhabi
Unique Movers has got a trained group of carpenters, packing experts, curtain fixers & experienced labor to perform any size or Villa relocation in Abu Dhabi. We know you really care for your precious items in your dream villa and you want us to move them without any damage. When you hire unique Movers in Abu Dhabi, you should rest assured that our men will do your relocation as if you are doing it by yourself. Being the best villa movers in Abu Dhabi, we know how to aptly pack, shift, unpack & then refix all your valuables at your new place.
Furniture Movers in Abu Dhabi
Are you worried about the shifting of your recently purchased imported furniture? You are afraid that people of the moving company will damage your favorite furniture during the relocation? or you are not getting a good price for your furniture items and you prefer shifting them to your new place rather than selling them. Unique Furniture Movers in Abu Dhabi is one of the most used furniture shifting companies in Abu Dhabi. For us, the safety of your furniture items & their unharmed relocation is the top priority. We use the latest packing materials such as triple-layered packing boxes, bubble sheets and protective plastic rolls to ensure the protected shifting of your furniture.
House Movers and Packers in Abu Dhabi
We know how much you love your home and how much you spent on your delicate furniture. Our commitment is to move your home safely and stress-free. There are times when clients feel that hiring the services of a professional packer and mover may prove expensive. However, the fact is that when you hire Unique packers and movers in Abu Dhabi, you benefit in several ways. This is because we handle every aspect of the job and take all of the stress off of your shoulders. When it comes to House relocation in Abu Dhabi, very few companies can provide you with the kind of services we offer at a price that other movers can't even imagine. Call us with your moving requirements today and experience the Unique difference in our moving services.
Unique Movers Abu Dhabi price
Choosing a professional and licensed moving company is very crucial for the safety of your belongings. A professional moving company can cost you more than a local mover in the capital Emirate, Abu Dhabi. Unique Movers and Packers charge you a price for your relocation like a local mover but perform your relocation most professionally like any other major moving company in UAE. We have a moving company with years of experience in moving and packing services in Abu Dhabi, Dubai, Sharjah, Ajman, Al ain, Ras Al-Khaimah, etc. We offer specialized packing, moving, removals, relocation, storage, furniture dismantle & assemble services at low prices. Check out our unique moving services in al ain also.
Movers and Packers Free Quote
Book our moving and packing services through our free moving quote form or get a free estimate regarding your relocation by calling on our WhatsApp number. By calling us, you will be able to control all of your moving expenses effectively. Give Us a try and we won't disappoint you.
Moving and Packing Rates
Unique Movers and Packers is the best moving and packing company based on customer reviews. Our customers are very happy with the services we provide and the rates we have. We offer undisputed the cheapest moving services in Abu Dhabi.
Table of contents
Our Unique moving services in Abu Dhabi
Moving Checklists
Stay organized with printable moving checklists.
Getting a Moving Quote is simple. It's fast & easy!
move with confidence
From Planning to
Unpacking
Since 2012 we've taken pride in our work and believe what we do isn't simply a matter of moving your stuff—it's a matter of moving your life.
Moving with Unique Movers is designed to make life easier. You can count on our movers to guide you through the entire process, door to door.
Customers Are Talking
They were great. The manager in the office was very attentive and responsive before and during the move. The movers were polite and punctual.
Let me thank Unique Movers and the team who moved us last month for their excellent service. They were polite and communicated well with me.
We decided to use Unique Movers, and we're so glad we did. They made the move as quick and painless as we could have even imagined. Thank you.
about the company
Crew Members
Our team of highly trained professionals is committed to quality with every service. Everyone at our team treats you with respect, and your property with the utmost care.
Packing Your Furniture
Creating Checklists
Long Distance Moving
Don't miss out on news, features and special offers.
Subscribe to our newsletter!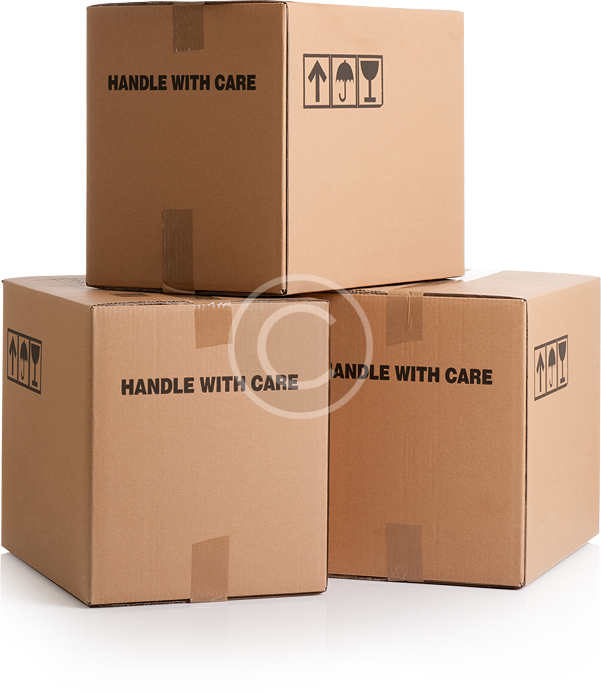 our benefits
Flexible & Diverse
Moving Options
We offer full packing assistance with either reusable moving boxes or cardboard boxes, whichever best suits your needs. We handle each item with care and protect every item with thick double quilted furniture pads. We are experienced and very careful.
Fully Licensed
Moving Protection
Professional Wrapping
In Business Since 1905
Online Tracking
Professional Movers
Opening Hours
Monday – Thursday
10.00 – 22.00
Friday – Saturday
11.00 – 20.00